Kids Jiu Jitsu Will Help Your Child Grapple With Any Challenge
Do you want to help your child learn lifelong skills, establish habits of physical fitness, and give them a safe, structured, and supportive environment?
Many parents think that the martial arts are about punches and kicks, but at Pittman's Academy of Martial Arts, we focus on character development and creating positive personal growth. Our Kids Jiu Jitsu program uses the martial arts as a mechanism to teach the values of self-confidence, discipline, respect, and community. See for yourself why parents from across Lubbock have chosen to enroll their child Brazilian Jiu Jitsu: it fosters incredibly strong foundational values and helps your child learn teamwork, goal-setting, and practical self-defense. Are you ready to try something new?
Just fill out the short form on your screen to learn more!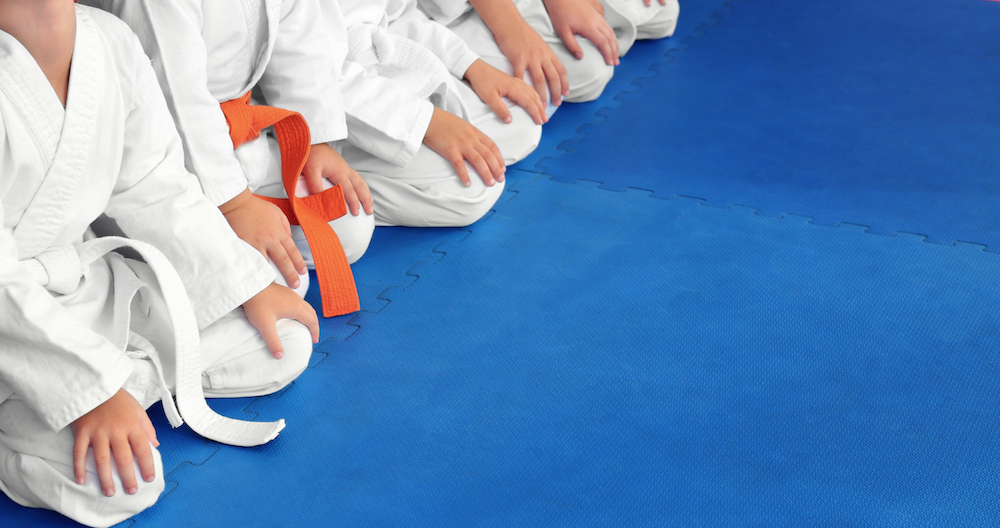 Kids Jiu Jitsu Classes Create Mental & Spiritual Growth
Brazilian Jiu Jitsu is more than a sport, more than a martial art, and more than a self-defense system. It's also an excellent tool for teaching kids lasting skills that will translate to all areas of life. When your child strives to earn their black belt, they learn smart goal-setting and a strong work ethic. When they work to master each new technique, they learn focus and discipline. Each new achievement teaches them confidence. As they progress into our Black Belt Club, they'll have the opportunity to mentor other students and learn teamwork and leadership skills.
Join us at Pittman's Academy of Martial Arts in Lubbock and discover the life-changing power of the martial arts!
Our kids Jiu Jitsu classes will offer your child:
Improved confidence & self-esteem
A community of new friends & mentors
Smart goal-setting skills & the value of hard work
Teamwork & leadership skills
Jiu Jitsu Classes Are Fun, Active, & Engaging
From day one, your child will get the opportunity to learn cool Jiu Jitsu techniques. Pittman's Academy of Martial Arts strives to make each class fun and high-energy, incorporating games and lessons through each Kids Jiu Jitsu class, so that students never get bored and are constantly learning. We've helped hundreds of kids from across Lubbock develop strength, flexibility, gross motor skills, and more!
Enroll in Kids Jiu Jitsu Classes and let your child take on:
Heightened strength & agility
Better hand-eye coordination & flexibility
Practical self-defense skills
Lifelong habits of physical fitness
See For Yourself Why We're Lubbock's Choice For Kids Jiu Jitsu!
With world-class instructors and a proven training program, we help our students get all the physical, mental, and spiritual benefits out of Jiu Jitsu. Pittman's Academy of Martial Arts is proud to offer kids from across Lubbock an exciting, high-energy sport that will improve their performance in school, give them an opportunity to get out some of that excess energy, and teach lasting life lessons. Our students love our Kids Jiu Jitsu classes, and so do parents!
Just fill out the short form on your screen to get started!